The wings that started the legend.
We've been perfecting our signature dish since 1983. We're almost there.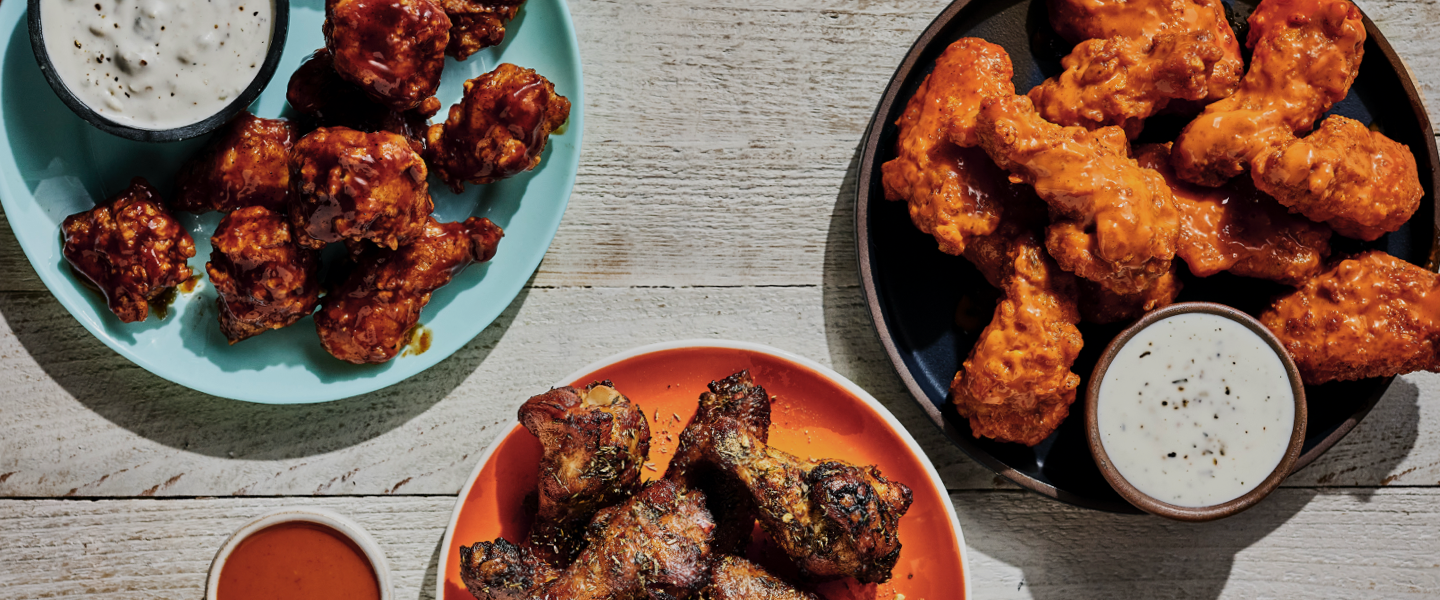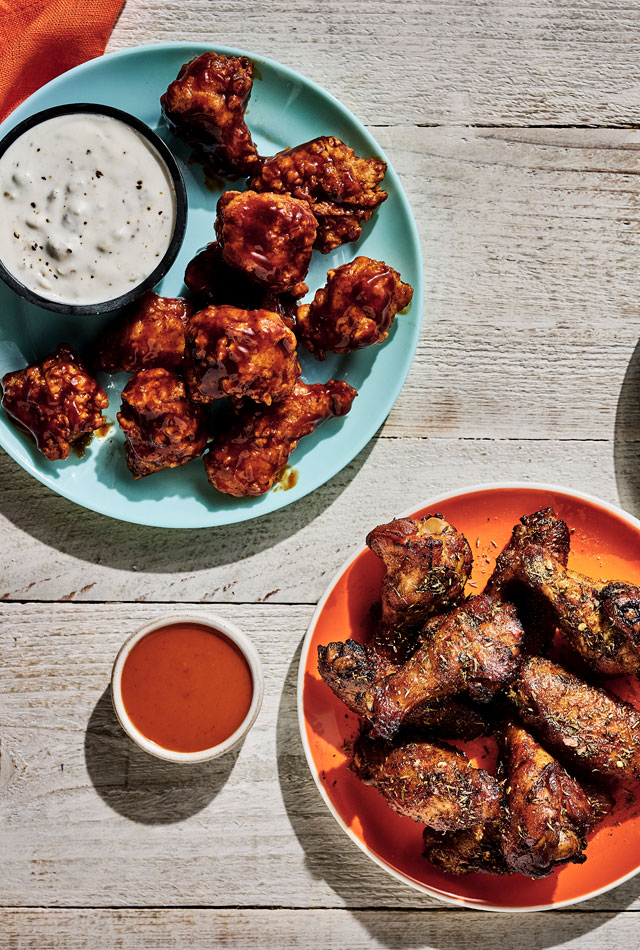 Six different styles. For now.
We've concocted more ways to serve up wings than anybody. You keep eatin' them, we'll keep coming up with more.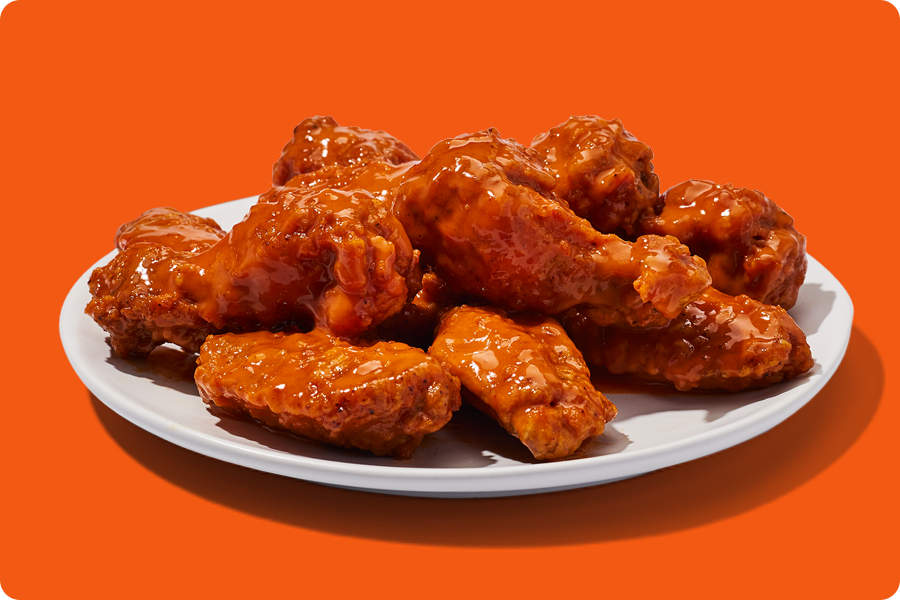 Original Wings
The famous breaded wing that started it all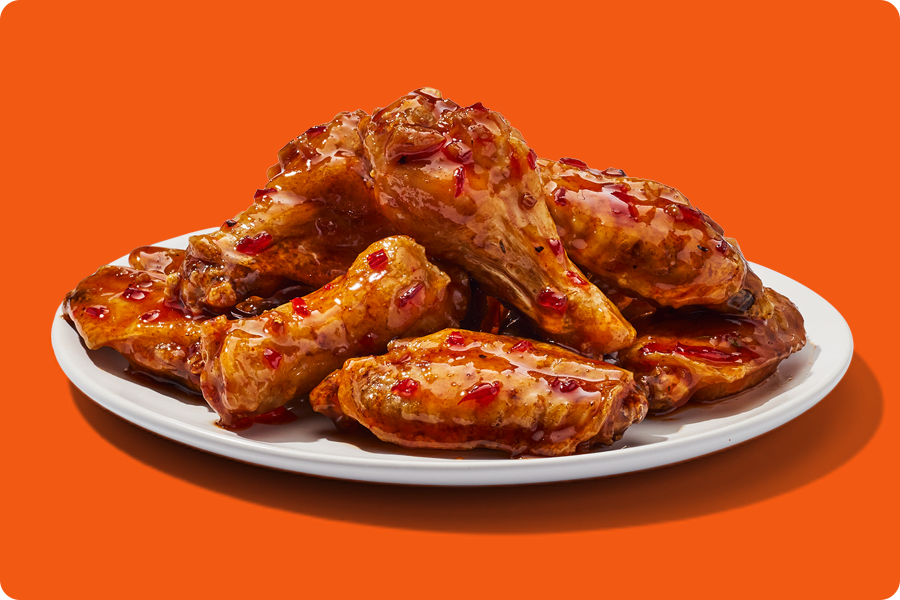 Naked Wings
Unbreaded wings like mom wished she made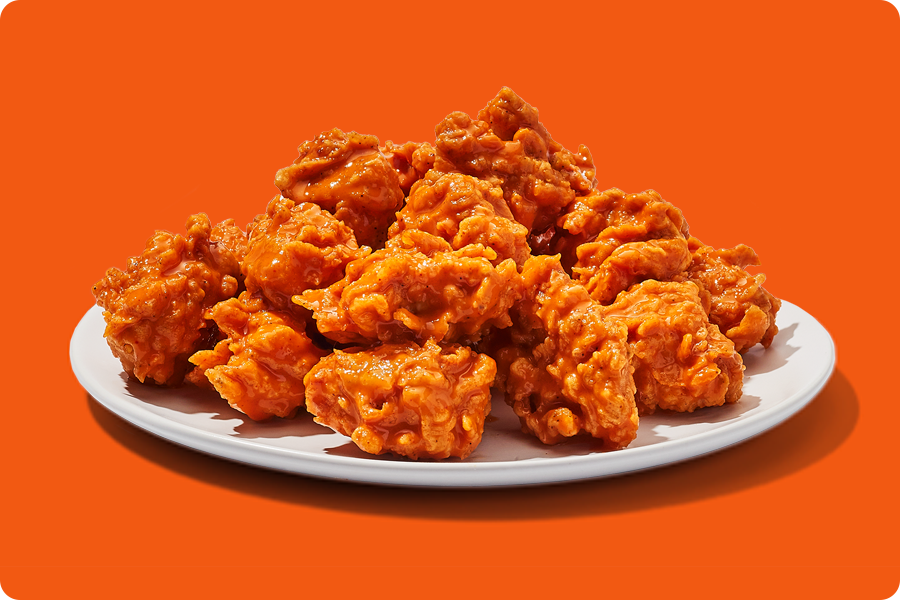 Boneless Wings
Boneless battered and breaded white meat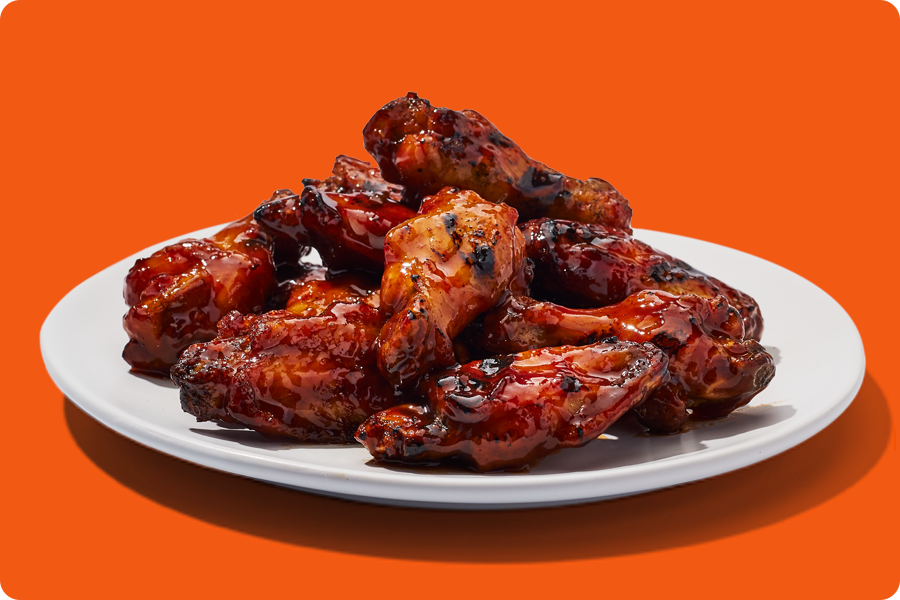 Smoked Wings
Marinated and hickory smoked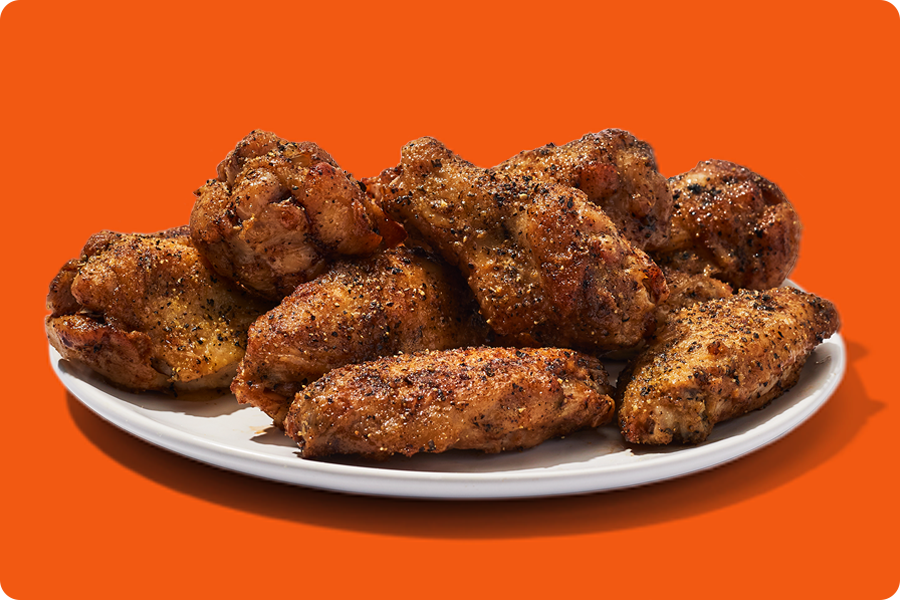 Roasted Wings
Seasoned and oven roasted til crispy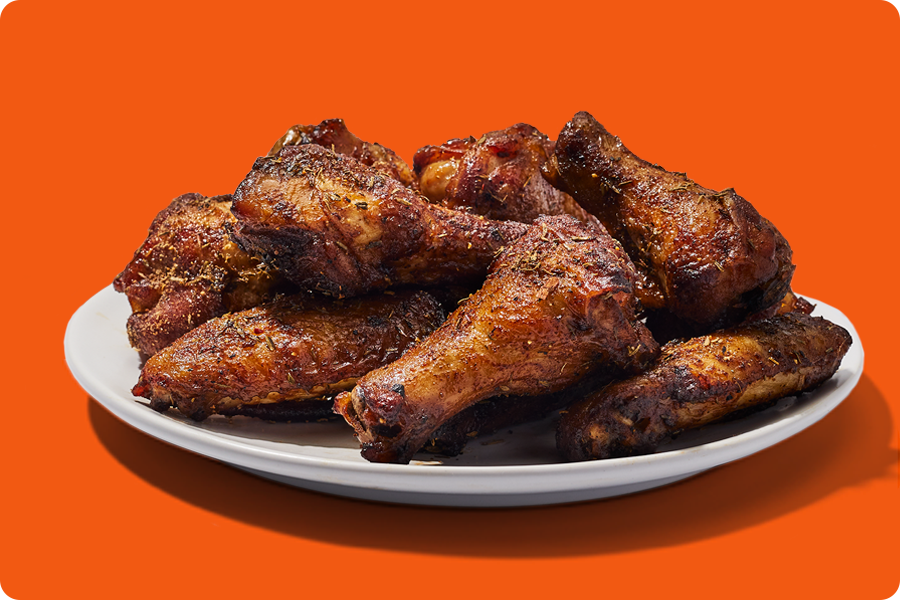 Daytona Wings
Naked wings tossed in Daytona sauce and grilled
Everyone's got a flavorite!
Whether you like 'em hot as hades or just kissed with a tasty combination of seasonings, there's a dry rub or signature sauce that fits the bill.
BBQ
Signature Sauce
Backyard tradition of sweetness
Parmesan Garlic
Signature Sauce
Creamy parmesan and rich garlic
Samurai Teriyaki
Signature Sauce
Zesty teriyaki with an asian kick
Mild
Traditional Buffalo Sauce
Heatless and buttery Buffalo
Caribbean Jerk
Dry Rub
Takes you to the islands, mon
Texas BBQ
Dry Rub
The taste of a cowboy campfire
Lemon Pepper
Dry Rub
A classic combination
Chesapeake
Dry Rub
The famous flavor of the bay
Medium
Traditional Buffalo Sauce
A milder buffalo sauce
Cajun
Signature Sauce
Herbs and spices that take you to New Orleans
Chipotle Honey
Signature Sauce
Chipotle peppers for heat, honey for sweet
Garlic Habanero
Dry Rub
Hot and wild
General Tso's
Signature Sauce
Sweet and spicy with orange and ginger
Daytona Beach
Signature Sauce
Sweet and hot then grilled up to sear it in
Hot
Traditional Buffalo Sauce
Traditional buffalo
3 Mile Island
Traditional Buffalo Sauce
Buffalo for the stupid
Spicy Garlic
Signature Sauce
Hotter than 911 with a kick of roasted garlic
What Real Wing Lovers Are Saying