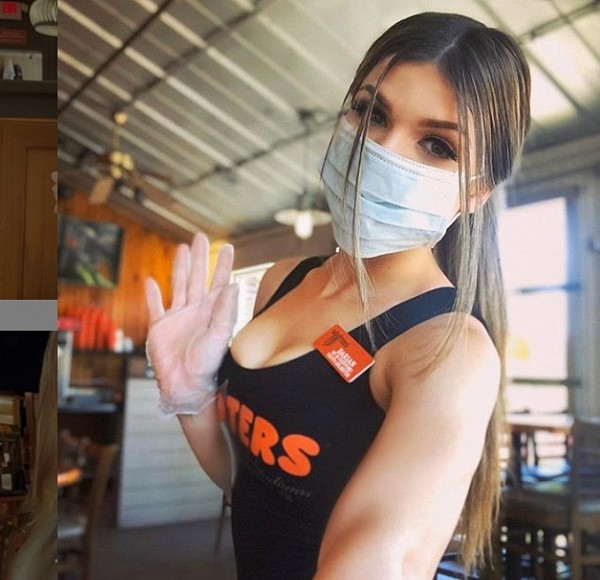 We're excited to tell you that we have made the decision to reopen many of our dining rooms in states where permitted, and have taken several steps to ensure we serve you safely.
Guest and employee safety continue to be our number one priority. The Hooters locations that are reopening their dining rooms are each following a strict protocol to ensure your safety, as well as the safety our employees, including social distancing between tables, disposable and digital menus, increased disinfection and sanitizing of high contact areas, the use of gloves and face coverings for employees, and more. The detailed steps we are taking meet and often exceed state and local guidelines. We've created a new page on our website with those details, which you can read about here:
We're Getting Ready for Whatever You're Ready For
If you prefer to continue enjoying your favorite Hooters food at home, we will still make it safe and convenient, offering curbside pick up as well as delivery from all major delivery service providers. Every delivery order will arrive in a sealed bag with the utmost care.
For 36 years, Hooters has been here, in your neighborhood, serving up the best wings and atmosphere on the planet. We cannot wait to see you in our restaurants soon. Please take care of yourself and your family, and take advantage of the many ways to get your favorite wings. To keep up with the latest news and promotions, you can follow us on Facebook and Instagram, join our email list, or check back here on hooters.com for the latest information.
To find your nearest Hooters location, visit Hooters.com.