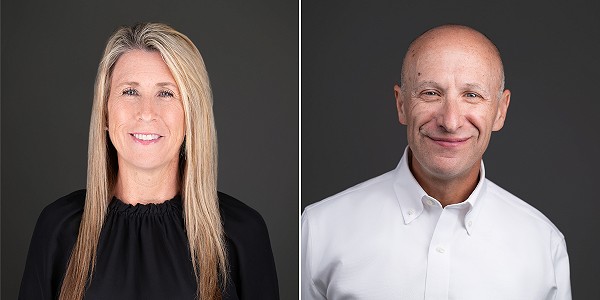 ATLANTA, August 9, 2022 — Hooters, the original American wing joint, today announced it has hired Jeff Caplan as Chief Information Officer and Alisa Pittman Cleek as Chief Legal Officer, providing strategy and support for more than 400 restaurants worldwide. Both executives have worked on the Hooters family of brands in past roles.
"Jeff and Alisa will help us elevate our brands and forge the next chapter in delivering value for our network," explained Sal Melilli, president and CEO, HOA Brands LLC. "We are grateful these two are helping us create new initiatives to provide our customers and workforce a strategic framework and state-of-the-art experience."
Caplan previously served as a Principal with SEI Atlanta as part of a career working with Fortune 1000 companies to deliver transformative business technology initiatives. His role at Hooters will support enabling omnichannel guest experiences, fostering efficient and optimized business operations, and delivering technology-fueled business opportunities. "There has never been a better time to be in the restaurant technology space. I look forward to helping this incredible team deliver business growth and outstanding guest experiences through exciting, innovative and scalable solutions."
Cleek joins the team from her position as a Partner and Practice Group Leader at Taylor English Duma with over 25 years of experience. Throughout her career, she has primarily focused on providing legal advice to the restaurant industry, including the Hooters and hoots wings restaurants. She will help drive behavior, management, and operations through oversight of legal, worker's compensation, risk management, and other critical initiatives. Cleek was drawn to the leadership role based on the vision of the executive team to modernize the Hooters experience while retaining the Hooters Girl as the central focus. She added, "I'm excited to be a part of the Hooters brand and building on its strong foundation of delivering great food and a superb customer experience with the Hooters Girls and Heart of House employees front and center."
To find your nearest Hooters location, visit Hooters.com.