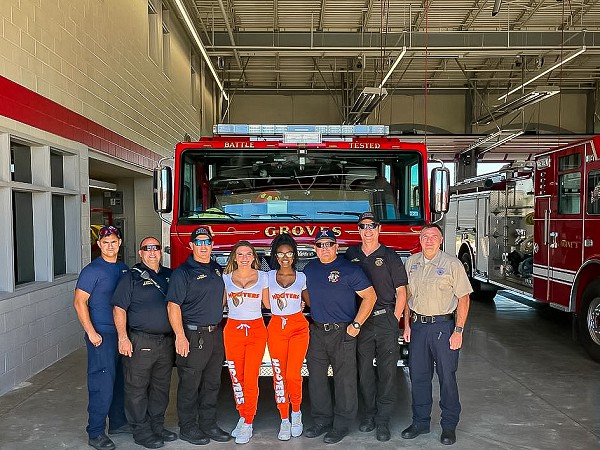 This National First Responders Day, Hooters restaurants are recognizing and saying thank you to first responders nationwide by offering 10 free boneless wings with the purchase of any 10 of Hooters' extensive styles of wings to EMTs, hospital personnel, firefighters and police officers. On October 28, first responders in uniform or presenting a valid first responder ID can enjoy the complimentary offer for dine-in only at participating Hooters locations across the U.S.
This special deal for restaurant guests is a way to honor first responders who constantly display strength, courage and sacrifice by selflessly risking their lives in the service of others. October 28 marks the fourth year in which National First Responders Day is officially nationally recognized following a bipartisan resolution passed by the U.S. Senate in 2019.
"Hooters is proud to provide this offer as a token of our appreciation to the men and women across the country who make it their mission to serve and protect others," said Hooters Chief Marketing Officer Bruce Skala. "All of us are extremely grateful to the nation's local heroes who put their lives on the line each day."
Hooters offers an unbeatable lineup featuring Original-Style Breaded Wings, Boneless Wings, Daytona Beach-Style Wings, Naked Wings, Smoked Wings and Roasted Wings that can be paired with mouth-watering flavors including 14 craveable sauces and six dry rubs.
To find your nearest Hooters location visit www.hooters.com or follow us at twitter.com/hooters, facebook.com/hooters, instagram.com/hooters, or on Snapchat at "hooters."
To find your nearest Hooters location, visit Hooters.com.