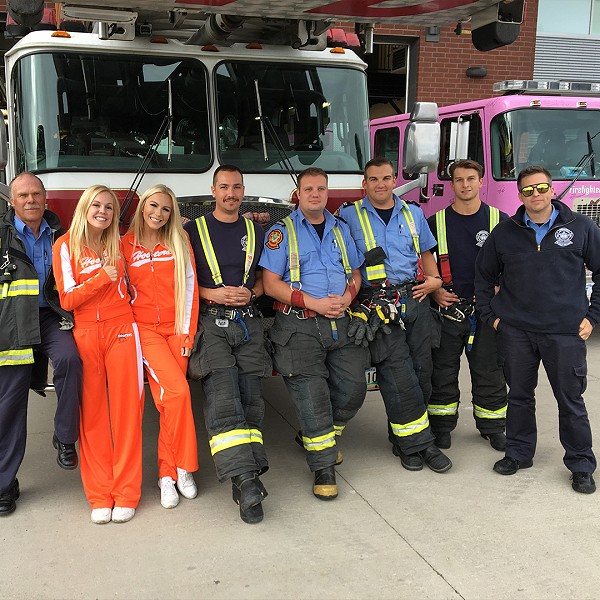 On Thursday, October 28, Hooters, the original American wing joint, is celebrating the nation's first responders by honoring EMT, firefighters and police officers by giving 10 boneless wings free with any 10 wings purchased from Hooters long list of wing styles. First responders must be in uniform or able to present proper first responder identification to enjoy the complimentary offer.
This is the third year in which National First Responders Day is officially recognized, made possible by a bipartisan resolution that passed in the U.S. Senate in 2019. This special offer is a way of saying thank you to the brave and courageous men and women who continuously dedicate their lives to making sacrifices in our local communities and is especially meaningful during the pandemic.
Hooters offers more flavors, sauces and taste with an unbeatable line-up, featuring its Smoked Wings, Roasted Wings and everyday classics such as Original-Style Breaded Wings, Naked Wings, Daytona Beach-Style Wings, Bacon Wrapped Wings and Boneless Wings. To amp up your experience, customize Hooters world-famous wings in your favorite of 13 craveable sauces, like Hooters Honey Sriracha and Spicy Garlic, or one of six dry rubs including Texas BBQ, Caribbean Jerk or Garlic Habanero.
The Hooters National First Responders Day deal includes 10 free boneless wings with the purchase of any 10 wings at participating Hooters location across the U.S. on Thursday, October 28, dine-in only.
Follow us at twitter.com/hooters, facebook.com/hooters and instagram.com/hooters. Visit Hooters.com to find your nearest Hooters location.
To find your nearest Hooters location, visit Hooters.com.