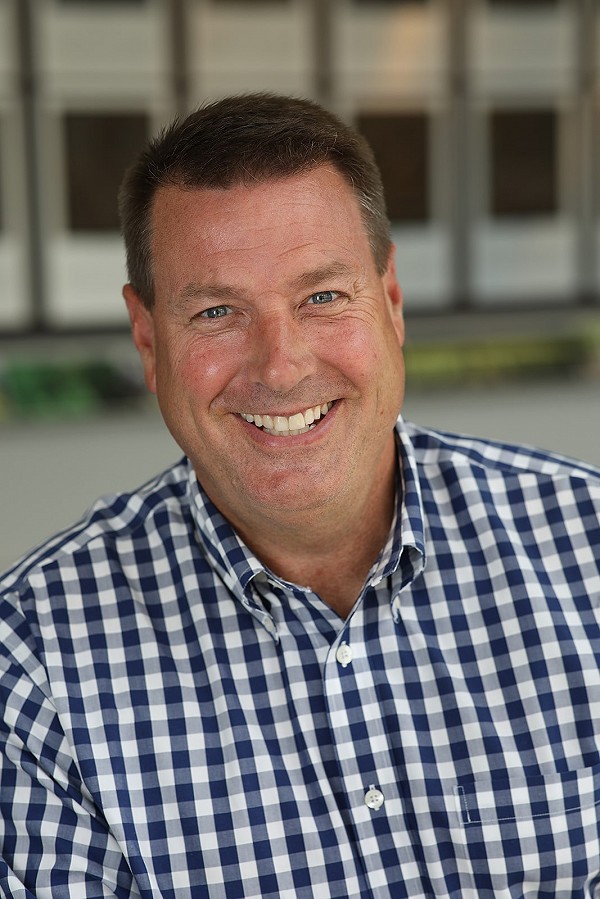 Hooters is pleased to announce that Bruce Skala, senior vice president of marketing for HOA Brands, LCC, was named the 2021 VIBE Innovator Award winner. Skala was honored as this year's adult beverage industry innovator at VIBE Conference, the annual premiere event for chain and hotel adult beverage executives and suppliers, in Carlsbad, Calif.
Skala has been recognized as an innovator for his creativity and organizational skills in recognizing the opportunities created by the pandemic and developing programs to fill consumer's needs. Among the successful initiatives launched are the following:
Smart Menus/Custom Video Content: using the latest Smart QR menu technology, Hooters guests were able to view video content to discover more about beer and cocktail options available. The custom video content and flexible promotional capabilities, allowed consumers the ability to interact with the Hooters brand more than ever before, while driving incremental sales and profits.
Packaged Beer & Wine to go: guests dining and takeout were offered the convenience of purchasing bottles of wine, growlers, 6 and 12 pack beer to go, and even kegs where legal. Hooters was one of the first chains to quickly react to the changing legal opportunities regarding alcohol to go, bridging the loss of sales during dine in seating restrictions.
Cocktail Kits: Hooters fans had the opportunity to make their own cocktails at home. Kits included a variety of 750ml bottle of spirits and two bottles of mixer, plus a recipe card. The one stop shop idea paired well with the growing eat at home trend during the pandemic.
Curbside cocktails to go: In states where legal, Hooters quickly pivoted to test new technology, utilizing Anheuser-Busch/Keuring "Drinkworks" to quickly and efficiently drive accretive alcohol to go sales to guests picking up food to go.
Hooters on the Fly: The Hooters team created a new, branded dedicated parking area, providing Hooters fans safe, convenient, and efficient curbside, to go and delivery options. The program allowed patrons to enjoy their favorite Hooters meals while capitalizing on the only sector of the business that was functioning at the time.
HOA Brands LLC, President and CEO, Sal Melilli added, "Bruce is an outstanding seasoned executive who brings tremendous value to our iconic brand. His deep partnerships and mutual respect amongst our vendor partners are industry leading. Thanks to Bruce and our partners, Hooters has exploded out of the pandemic, and we are well situated strategically for years of growth ahead of us."
Skala added, "I'm proud of the recognition for the Hooters team, as we demonstrated our ability to be extremely nimble and react to the unprecedented change the pandemic presented to the restaurant community. I'm very thankful to be working with a resilient team, that includes valuable alcohol and agency partners, to get the work quickly from ideation to implementation."
Skala is an industry veteran with more than 24 years of food service and brand marketing experience. As Senior Vice-President, Marketing, for HOA Brands, LLC. Skala has responsibility for leading the HOA Brands Marketing team, Company and Franchisee national promotions, media strategy, sports betting initiatives, as well as the beverage category.

To find your nearest Hooters location, visit Hooters.com.